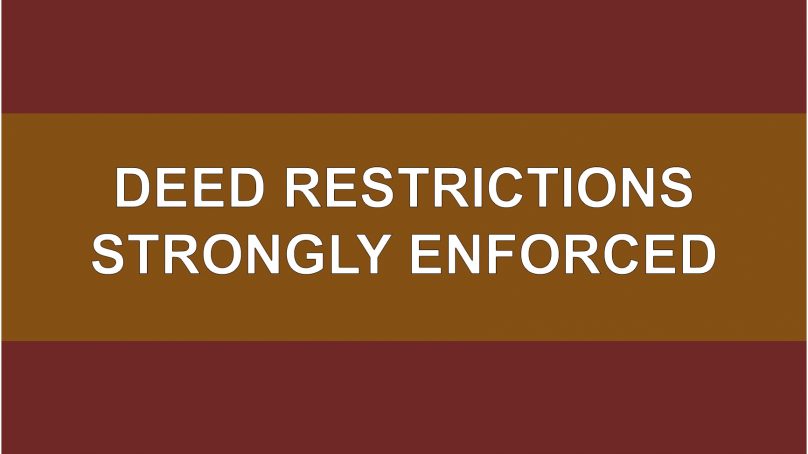 Attention Residents of Lancaster
Lancaster is enforcing the community deed restrictions by applying fines and by force compliance.  You might not be aware that deed restriction violations not only effect your property and account but also has a negative impact on your community and effects the overall look of your neighborhood. Please take a moment to look around your property to ensure that your account is not affected. Below, LCAI has provided you with a list of the top 10 deed violations throughout the 13 subdivisions that make up your neighborhood.
Trailors: Stored / Parked                                                                                 
RV'S / Commercial Vehicles: Stored / Parked                                                       
Boats; Stored / Parked 
Trash Can Left out in public view                                                                
Lawn not being maintained to completion (Edging, Removal of Weeds, etc.)
Broken Fence / Missing Fence Planks                                                                     
Non Operating Vehicles
Pets not on the Leash
Debris (Trash Bags, Auto Parts, Oil Cans, Boxes, Furniture, Appliances, etc.) Left out in public view
Bushes, Plants, Trees, and Shrubs not being trimmed
We thank you for prompt attention to this matter.