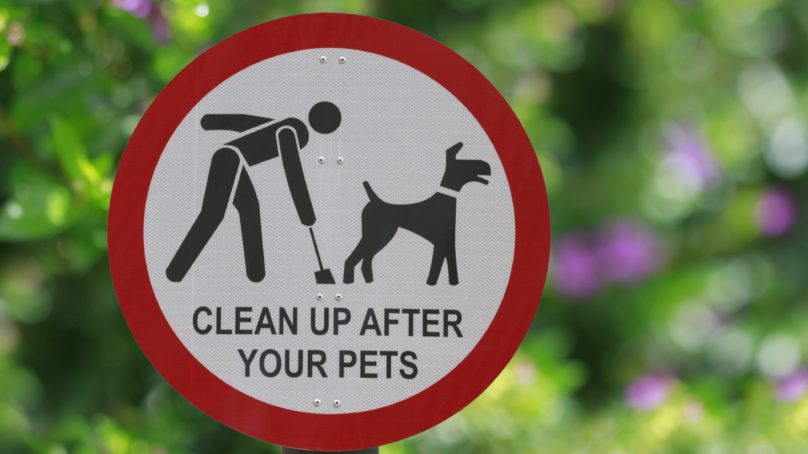 Keeping pet waste off the ground is a responsibility held by all pet owners. Leaving your pet's "business" in other people's yards can quickly become a major point of contention between neighbors. Handling pet waste takes an entire community; here are a few tips for both pet owners and non-pet owning residents to help keep our community mess free, and keep our neighbors smiling!
When taking your dog for a walk, always keep a couple of doody bags with you. Even if you don't need it, you may just run into another pet lover that might have forgotten their own.
Be mindful of other's property. Try to walk your pets in public areas, parks, trails, etc. This helps to avoid Fido using another resident's lawn if he doesn't have too.
If you forget to bring a pet waste bag and your pet leaves a deposit, please return to pick it up. It may be inconvenient at the time, but it is appreciated every time.
Keeping pet waste off the ground isn't just about being considerate, it's also about protecting the environment, your family and the community.