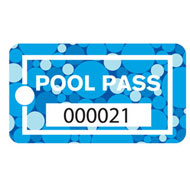 Pool passes are now available.
Thank you for being patient while we were under construction providing an upgrade to our most popular amenity. Part of this upgrade is a new electronic pool fob system, instead of using the old photo ID's.  This means that you will keep your new fob to use year after year while you reside in Lancaster.
Each pool fob will be $25.00 and is valid for up to 4 people.
Pool fobs are available during our office hours of Monday through Friday from 9 am to 6 pm.
We are planning on having a couple of Saturdays as well in the month of June and those dates and times will be announced at a later time.
Please come by and get your pool fob so that you may enjoy the swim season.